Free Fortnite Tournament Warmup Event
Presented by:
The Matrix Gaming Centre
Category:
Arts and Entertainment
Price:
$0
Date:
May 11, 2019 – May 11, 2019
Time:
6:00 PM – 8:00 PM
Address:
566 McIntyre St, Regina, Saskatchewan S4R 2M5
Website:
https://www.matrixgaming.ca/esports-tournament-signup/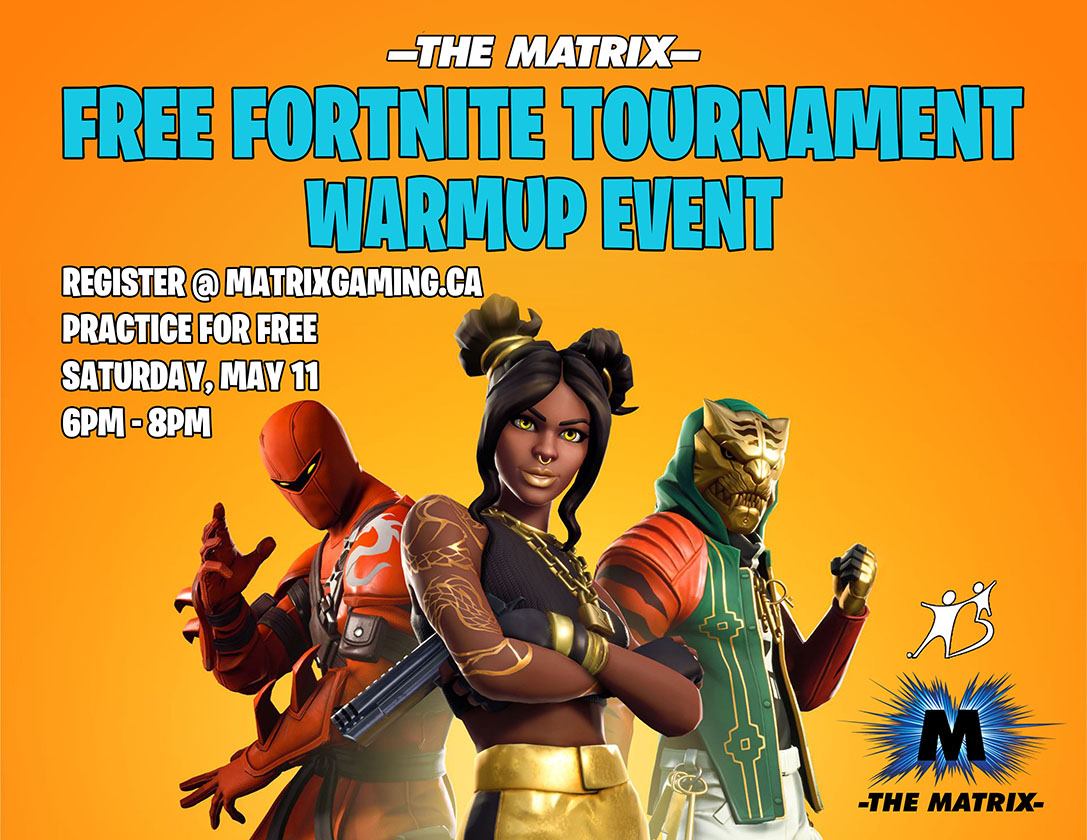 In preparation for the Big Brothers & Big Sisters of Regina Fortnite Tournament Fundraiser, the MATRIX will be hosting a free warmup event for players to practice their skillz.
Saturday, May 11, from 6pm – 8pm. Test your skillz against some of Regina's best Forntnite Players!
Social Media Links
Get Directions
566 McIntyre St Regina, Saskatchewan S4R 2M5