S7H 0S5
Presented by:
The Lung Association, Saskatchewan
Category:
Sports and Fitness
Price:
$60
Date:
August 31, 2019 – August 31, 2019
Time:
6:30 PM – 11:00 PM
Address:
1734 Elphinstone St, Regina, Saskatchewan S4T 1K1
Website:
https://sk.lung.ca/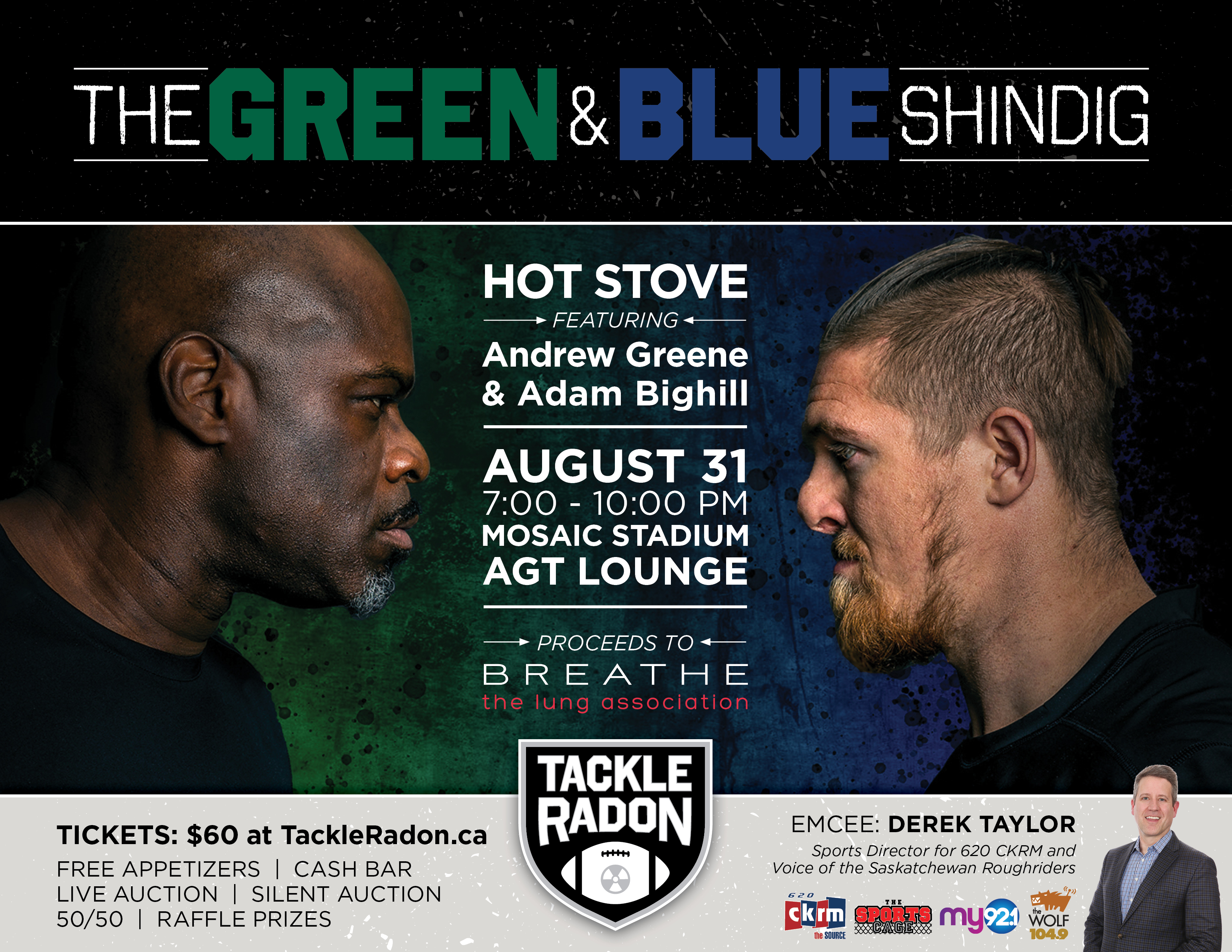 This Labor Day weekend come to The Green and Blue Shindig happening on August 31 at Mosaic Stadium in Regina. The host venue is the AGT Lounge at Regina's Mosaic Stadium. Located on the 300 level of the west side, you get an exclusive opportunity to experience the stadium from the best seats in the house!
This entertaining evening is jam packed with fun and football royalty including current CFL All Star and 2019 Most Outstanding Defensive Player of the Year Adam Bighill and four-time CFL all-star and now retired professional player Andrew Greene. Appetizing food and beverages, a silent and live auction emceed by Derek Taylor, voice of the Saskatchewan Roughriders.
This event will kick-off the Saskatchewan / Manitoba Tackle Radon campaign that is supported by Adam and Andrew. Radon is the second leading cause of lung cancer and Saskatchewan is a national hotspot, so come along and learn while you have fun.
Order your ticket now http://www.tackleradon.ca as limited tickets are available!
Social Media Links
Get Directions
More events at New Mosaic Stadium
No Entries Found
Other Events