iMatter Youth (iMatter Youth Leader)
Organization Name:
iMatter Youth
Opportunity Title:
iMatter Youth Leader
Category:
Environmental Improvement
Commitment:
Ongoing Opportunity (> 1 year)
Start Date:
August 17, 2018
End Date:
August 1, 2099
Email:
lily@imatteryouth.org
Website:
http://imatteryouth.org
Details:
Appropriate for youth (i.e., less than 18)
Appropriate for volunteers aged between 18 and 55
Appropriate for volunteers aged 55 and over
Opportunity Description:
iMatter serves, first and foremost, youth. We are the youth who have long felt the need to make a concrete and meaningful impact towards ending the climate crisis. We are the high school environmental club leaders, the ones who watch documentaries, the ones known among our friends as environmentalists or, sometimes, "eco-geeks." Ignoring the eye rolls we receive as we remind our friends to recycle or conserve, we seek a community of people who understand our passion and feel the same calling to make real change.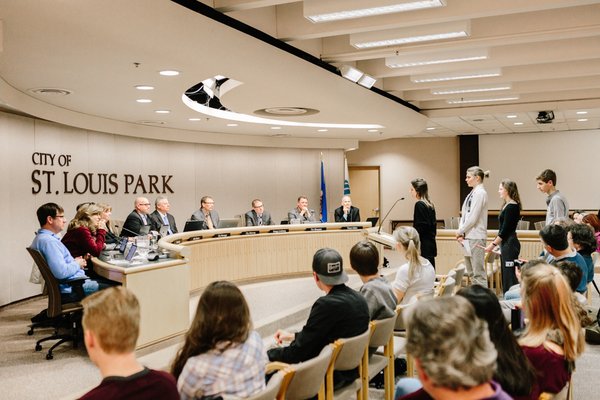 We are primarily of high-school-age (although a few of us are middle-school-age or college-age), and we hold numerous identities. There is a place in our community for all races, genders, ethnicities, sexual orientations, and abilities, because we understand the necessity of diversity. Binding us together, our common thread is our love for life on Earth, and our willingness to step into a leadership role to protect it.
iMatter Program
The iMatter Program is designed to inspire and guide young people to find and step into their own unique power, and use it to influence climate action in their local government. The program takes place anywhere and everywhere, using Zoom, Slack and other Internet platforms – allowing youth from virtually anywhere in the United States and Canada to connect to resources, support, and one another. iMatter provides the support structure, and youth participants drive the agenda to create the work that feels most meaningful and exciting to them. Youth participants will leave the program with a strong community, a project or action that they led and completed with their local government, and the foundational skills and experiences to create and sustain a lifestyle of meaningful connection and change in service of the transition to a society that lives as if our future matters. Can be done from anywhere in Canada. Work is done with iMatter remotely, and on the ground in the local community so any town, city, province, etc.
Apply For Volunteer Opportunity
Get Directions
Regina, SK
Other iMatter Youth Volunteer Opportunities
No Entries Found
Organization:
Canadian Wildlife Federation
Description:
Are you passionate about the outdoors, conservation and working with young people? The WILD Outside program across Canada is looking for
…Read More